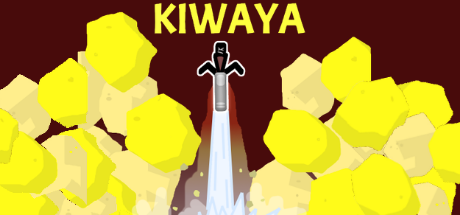 KIWAYA
New update! What's new in v0.8.2?
---
Additions
Your house now has an outside view.
There are now 3 coloured stones: yellow (weak), orange (medium) and red (strong).
Changes
Day 4: enemies blink when hit.
Day 4: you can't use your gun indoor anymore. If no button is pressed, Ping-Wee will continue talking after a while.
Minimum framerate changed from 60 to 19.
Fixes
Day 4: If you touch a bug, 1 heart will be removed from your life supply.
Day 4: debris sometimes kept being generated.
Day 4: angle of shooting fixed (if looking left, the player shot the opposite way).
Day 4: when inside the toilet, you can't press down to go downstairs
Day 4: when inside the toilet, hearts are invisible.
Files
KIWAYA.zip
Play in browser
May 20, 2019